Performing Arts
Visual Arts
Literary Arts
Arts and Entertainment
We see the arts as a unique opportunity to reflect and enrich the human experience. To bridge cultures and to share a common language. To collaborate and nurture a vibrant community. And to inspire people of all ages and backgrounds to dream big. We're also not afraid to take risks in order to bring new art to the world. Students and faculty develop their craft here, pushing it to new levels of award-winning and thought-provoking expression that visitors from all over the state and nation come to experience. From literary to visual to performing arts, UNCG offers some of the best arts and entertainment available. Explore and be inspired.
Performing Arts
Dance, theatre, music, and more - choose your passion and experience it live in UNCG's beautiful venues and all over the Southeast.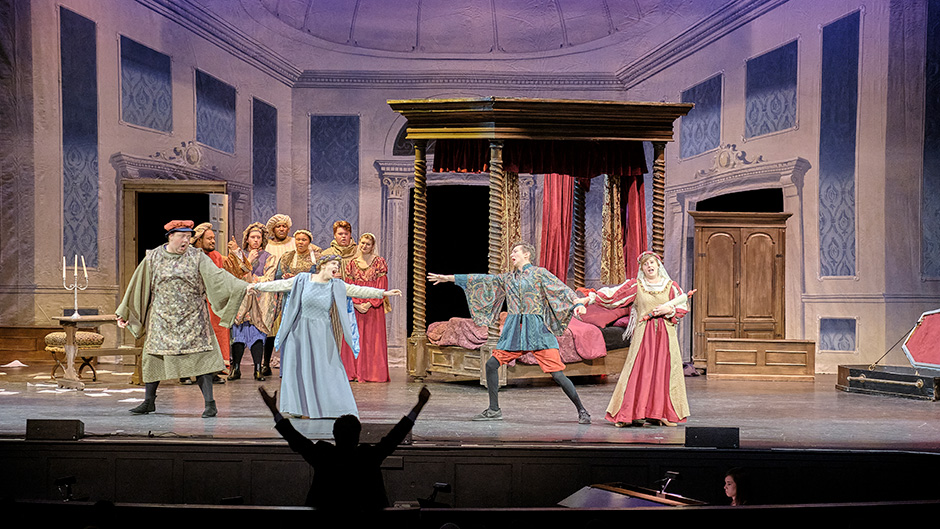 Calendar Links
Visual Arts
Let thought-provoking art inspire you. UNC Greensboro has several venues -- Weatherspoon Art Museum and Greensboro Project Space --that exhibit thought-provoking art from permanent collections and visiting exhibitions to outstanding student work.
Calendar Links